Atkins Diet Recipes – Delicious and Nutritious!
Atkins diet recipes have been developed through years of careful research and taste-testing to make sure they fit two criteria: they are delicious and nutritious. Nobody knew better than Dr. Atkins how important it was to provide dining options that were not only healthy but flavorful. If not, people like you and me trying to follow the Atkins program would soon lose interest and stop.
To solve the problem of the limited food list with Atkins (especially the foods you can eat during the Induction Phase), Dr. Atkins and his followers have come up with literally thousands of great recipes that use acceptable foods in unique and enjoyable ways. Many of these taste like gourmet meals instead of diet menus.
Where to Find Recipes
Visit some websites on low carb dieting and you'll find 1000 Atkins Diet recipes or more easily. Some of these are available by subscription, others you can download for free. It depends on how many recipes you want and which site seems to offer the best recipes for your particular taste.
The Atkins Diet Grocery List: Avoid White & Junk Foods
My Atkins Diet Breakfast Recipe Collection
Cooking Tips & Substitutions to Fit the Dr. Atkins Diet Plan
I've found that almost every site offers a wide range of recipes that are easy to follow and taste great. You can also get a nice cross-section of recipes when you buy a copy of Dr. Atkins' New Diet Revolution. If you invest in his book, you'll find not only recipes but cooking tips and substitutions you can use for your own favorite recipes that might not traditionally fit the Atkins Diet plan. 
To get you started, try this free Atkins Diet recipe for a tasty chicken salad – I love it piled onto some leaf lettuce and served with a side of sliced tomatoes drizzled with vinaigrette.

Atkins Chicken Salad

2 large chicken breasts, cooked
2 chopped dill pickles
3 chopped hard boiled eggs
3 chopped green onions
1/3 cup mayonnaise
1/3 cup sour cream
2 tablespoons capers
2 tablespoons chopped fresh dill
½ teaspoon ground pepper
½ cup pecan halves

Cut chicken into strips. Mix other ingredients in a large bowl. Add chicken and toss well to combine ingredients and serve chilled. I like the extra crunch the pecans give to this flavorful salad!

After you've tried this chicken salad, you won't want to eat any other kind. Other delicious Atkins diet recipes you can find on low carb web sites include dishes like Spaghetti Squash with Garlic-Sage Cream, Duck Breasts with Blackberry-Wine Sauce, and Two-Step Chili.

Stock Up on Pantry Ingredients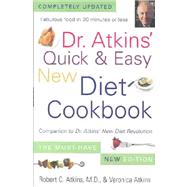 Many sites that offer Dr. Atkins Diet recipes and cookbooks also provide a list of pantry ingredients that can help you enhance your cooking without "falling off the wagon." I always keep reduced-sodium broths (beef, chicken and veggie) on hand to use as a base for soups and stews. Sun-dried tomatoes are also a staple that I toss into vegetable dishes to add extra flavor and texture. My favorite, though, is cornmeal. This low-carb ingredient can be used as a thickener for sauces and gravies and is a great way to coat things for a nice, crispy texture on fried foods.
Cook Fabulous Meals for Weeks
With so many great Atkins diet recipes available from the Internet, cook books and other sources, you can cook fabulous meals for weeks without ever repeating yourself! I experiment more in the kitchen now than I ever did before beginning Atkins – and no one even knows the meals I serve are "diet."