About The Atkins Diet Advisor
Welcome to my web site! You may be wondering who I am and why this site is here, so I've written this little story to explain the whole thing to you.
My name is Kevin and I have been overweight for 10 years. I found myself at a weight of 340 lbs. and a blood pressure of 185/95 – in other words, a ticking time bomb just waiting for a major heart attack or other debilitating health condition.
I decided to do something about it, so I started looking for a diet that I could stick to and that would work for me. I had heard a lot about low carb diets and did quite a bit of research, discovering along the way that just about any low carb diet will work for an obese person.
I finally picked the Atkins Diet, though, and read the revised edition of the "Atkins Diet Revolution". Before diving into Atkins, though, I went to see my doctor for a full check up, and I went back regularly while I was on the diet.
The Atkins diet became my close, ever-present friend. I followed it faithfully, limiting my carb intake to 20 grams of carbs/day, and something fantastic happened. Within 2 weeks, my heart rate and blood pressure went to normal (140/90).
My diet program also included exercise (walking twice a day) plus drinking plenty of water. I mostly avoided dairy products, but did eat some cheese. Before you start thinking I'm a poster child for following the Atkins diet rules, though, I have to admit - once a week I rewarded myself by increasing my carb intake to 50-80 grams.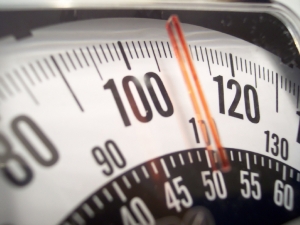 During the first two weeks, I lost 25 lbs per week. Yes, that's right; my weight dropped 50 pounds in just 2 weeks. I was thrilled! I continued with the Atkins plan and the weight just kept coming off, although not at the spectacular rate of the first 2 weeks.
Eighteen months later here I am, 120 lbs lighter and feeling great. The last 50 lbs were the hardest to lose, but well worth the effort. I'm now eating 80 to 100 grams of carbs per day and am able to maintain my weight.
I created this site because if I can lose that much weight using the Dr. Atkins diet plan, then anybody can do it.
Look around, explore the site, and read some of the resources I have collected. You can lose weight too, and this site will show you how.


Share Your Atkins Diet Experience With Others
Let me know about your experience with the Atkins Diet. If you want to share your story with other low carb dieters you can send it to me by using this handy submission form.
Thanks!
Kevin
Atkins Diet Advisor

---
Return from About This Site to the Atkins Diet Plan Home Page
Atkins Diet Articles | Low Carb Diet Plans