Interpreting the Atkins Diet Food List
Understanding the Atkins Diet food list is essential to your weight loss success. Maybe you've tried the low carb diet before and been disappointed. I've been there myself, and I can tell you that interpretation of the Atkins Diet food list is the problem! If you understand what the acceptable foods really are, you'll have a much greater chance of success.
Acceptable Atkins Diet Foods
If you look at the list of foods that you can eat on the Atkins Diet, your first reaction may be, "Wow! Bacon and lunch meat every day – Yippee!" I did the same thing, and it really sabotaged my success until I had someone explain it to me. Here's the key – the Atkins diet foods you should be eating from the list should be in their natural state.
Stay Clear of Processed Foods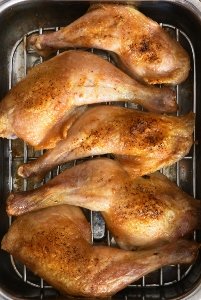 That means the Atkins diet food list doesn't include canned, syrupy fruits when it says you can eat peaches or pears. The canning process adds all kinds of carbohydrates to the fruit, and the sugars completely defeat the purpose of this low carb diet. You'll also have to steer clear of processed meats like lunch meats. The best meats and vegetables are freshly prepared and with no preservatives in order to preserve the protein and fiber content.
If all of this is scaring you off, let me tell you how easy it can be. I learned quickly how to tailor the acceptable Atkins diet food list to meet my needs with just a bit of creativity.
Let's look at the acceptable meats:
All fowl – make a great chicken stir-fry for dinner using fresh vegetables for dinner. Cook some of the extra chicken at the same time and set it aside to make a tasty cold chicken salad using an Atkins recipe for the next day's lunch.
Replace breaded and fried foods with steamed – a great way to lock nutrients into your vegetables. A squirt of lemon juice and a dash of pepper will be all they need.
You'll be surprised by what's acceptable on this food list at first (I know I was), but keeping in mind that these should be unprocessed, fresh foods makes it clearer why the Atkins low carb diet works - no sugars, low carbs and plenty of fiber and protein.
Foods to Eat During the Induction Phase
Even during the induction phase, almost all meats are allowed in the Atkins Diet. You can eat beef, pork, poultry and eggs. The only restrictions are that you should limit the amount of shellfish to less than four ounces. The same goes for meats that have fillers (avoid the meatloaf!) and organ meats. Otherwise, you have plenty of foods to choose from the list.
Vegetables and Cheese
Vegetables are also key elements on the allowed Atkins Diet food list. High fiber salad greens, peppers, mushrooms, arugula and bok choy are just some of the vegetables that you can eat up to three cups of on the diet! High fiber and filling, they can be an essential part of a successful diet (steak salad is a nice way to combine your meat and veggies that I love!).
Squash, tomatoes, string beans, asparagus, eggplant and plenty of other vegetables round out the Atkins low carb plan so that you won't get bored eating just salads. Toss in the three to four ounces of cheese you're allowed each day, and you'll see that the foods on the Atkins diet list are pretty flexible and can be delicious.
So if you've tried the Dr. Atkins Diet plan before and been disappointed, try it again. This time, pay careful attention to the acceptable Atkins diet food list from a "fresh" perspective. I did and I've been thrilled with the results!